A note from the writer …
"Hi! Let me first introduce myself. I am Tatiana, founder of CREA. A boutique marketing agency that helps brands thrive, from branding to execution. Marketing is a huge world, and if you are here reading this post is because somehow you want to learn a little bit further about how to create an agency of your own or implement some of the best agency tips within your own company. I want to give you some tips to save you time and money, as the road you are walking today, I have, in one or another way, already walked it. You may wonder, why is she doing this? Why, if she has her own digital marketing agency is willing to give away her deepest secrets? Let me answer: in CREA. we have only one objective: to help elevate and cultivate brands (check out our work). We have different ways of doing this, by doing it ourselves and teaching. Teaching is our way to give back, this is our way of contributing. Knowledge should be shared, and competition should be always changed for cooperation.
-Tatiana
CREA's founder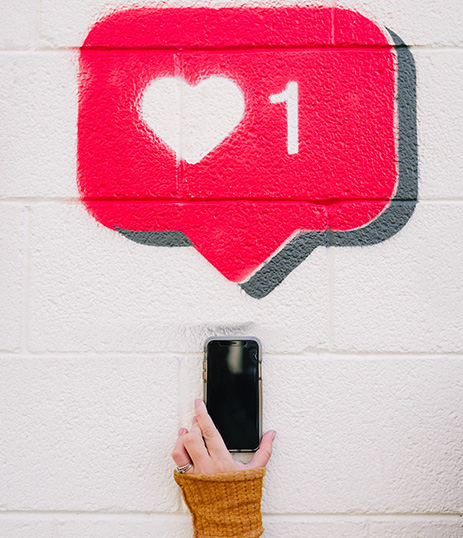 3 best tips to start a social media marketing agency
1. Balance between strategy and execution
In brief, you can't go to the execution without a strategy, but you can't get stuck on strategy either, you must nail both.
It depends on your personality, you can be one of those who plan things repeatedly and until you feel that your strategy is not perfect, you do not proceed to execution. The bad news is that you never think is good enough, so you keep walking in circles and never get anywhere. Or you are one of those who execute without having a plan, without being clear about what your added value is, who your public is, and what makes you different. You aim for everything, just hoping you will have success. Let me tell you, if you want to have a successful social media agency, you must be clear about your strategy because if not your execution will be like a shot in the air. But you can't stick to your strategy because then how things will happen?
My tip: Set a date to define your brand strategy (follow our simple process). follow it with your strategies, tactics, who is responsible, and a time frame. 
Keep it simple and start doing it! 
2. Follow a process
A good strategy and execution of social media have many edges. Including strategy, content creation, graphic design, and community management. Please see this video for our idea of: INSTAGRAM IS A TABLE
You must integrate a team with different expertise, personalities, and timelines. For this, it is essential that the entire team follows a clear and structured process. You can ask yourself questions like:
When I contact a new client, what happens?

What happens when I sign a contract with a new client?

How is the monthly flow of each client in the month?

What happens each quarter?

Who is responsible for each "table leg"?

What tool do I use to monitor my processes?
Tip: We use an amazing tool called Monday! Check it out here (www.monday.com)
3. Divide the areas to sell better
A marketing agency focused on social media can differentiate itself by the way it conducts pricing. I feel that social media is complex because many people and brands think that "it is easy to do" and "that they can take care of themselves". Somehow, they tend to diminish its value and how time-consuming it is. Therefore, I recommend that you change your way of quoting by following these steps:
Define your client's objective so that he is clear about what you will and not will do. Example. If the objective of your client for Instagram is only to show a portfolio, not to attract leads, it is not necessary to include ads or community management. However, the client must be clear about this and not expect his metrics to bump up.

Show your client the different areas that social media includes (strategy, content creation, copywriting, management, community, ads) and explain how you should include different experts for each area, charge each item separately and make attractive packages if you want to include it all. Establish your limits and communicate them. 

You can propose to the client to go by parts, start with the basics and increase once they feel comfortable working together. Just as your clients choose you, also choose whom you want to work with.
Bonus: To create, you must first BELIEVE.
Stick to the process, make love to the process, and trust it. Redirect your mind from the outcome to the process, and let the outcome follow. Read this blog for motivation: CREA.
 CREA. means: CREER (believe) PARA CREAR (create).
We will be launching soon a template: Successful Branding Strategy For Your Business Plan.
SIGN UP TO BE THE FIRST TO RECEIVE